Real Madrid star Karim Benzema is undoubtedly one of the favourites to succeed seven-time winners Lionel Messi as the Ballond'or recipient for this year. 2022 is still a long way from coming to an end since the fifth month just got underway at the start of this week, but French international Benzema has done a lot of good things this year especially in the Champions League to put himself firmly in the running for the 2022 edition of the Ballond'or award.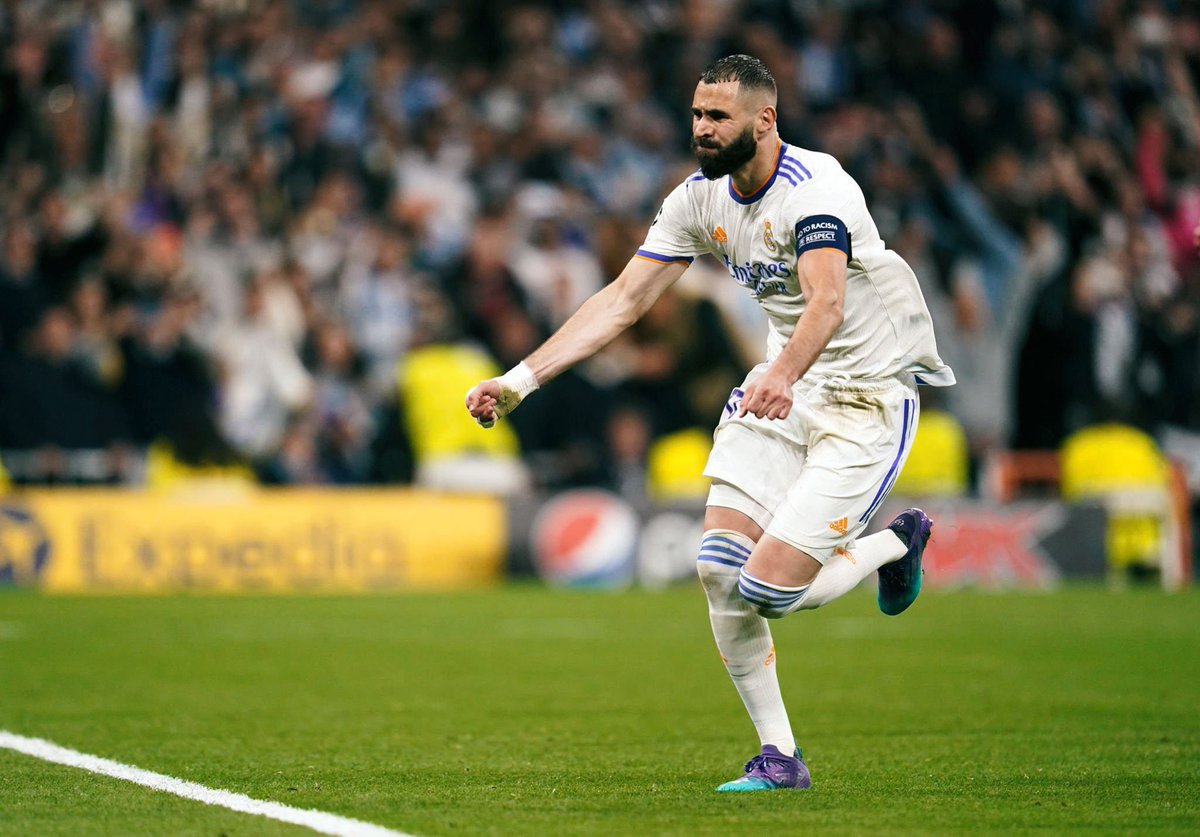 Benzema has been able to boost his Ballond'orbid on several occasions in the past weeks on the Champions League stage. The latest Ballond'or booster came against Premier League champions Manchester City in the second leg of their last four tie. With the aid of his adidasX Speedflow.1 football boots, Benzema was able to apply the finish from 12 yards out to put Real Madrid ahead in their tie with City for the first time. The Frenchman has won the adidas X Speedflow.1 football boots throughout this season. He has been able to wreck havoc on a lot of opposition rearguards with the aid of those football boots.
Real Madrid were able to preserve their lead over City in the tie once Benzema scored five minutes into extra time having been adjudged to have been  fouled by Portuguese defender Ruben Dias in the Manchester City box. He was able to take his Champions League tally to 15 goals this season. In total, Benzema scored three goals against City over two legs.
The Real Madrid star was also able to draw level with Bayern Munich star Robert Lewandowski as the joint third highest goalscorer in the Champions League with 86 goals after his spot kick against City. He was in fourth position before the season started with 71 goals.