There are some horrible looking football boots! So what are the Top five worst football boots ever? Let's take a look at five of the worst football boots ever.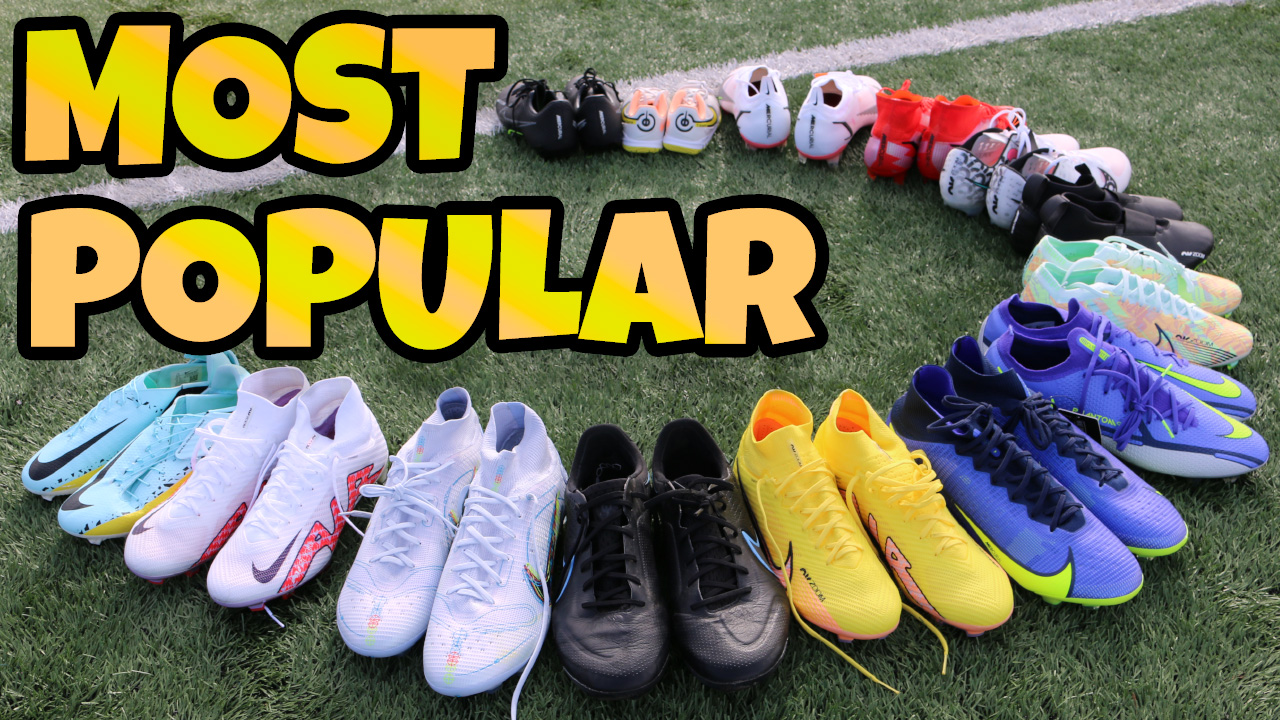 5) Puma Evospeed 1.2 – Camo / Pink / White
Who would actually go out and buy these? Puma love to stand-out! Owning these pair of kicks will earn you a lot of stick from your teammates. The evoSPEED is also made in different colours which do not look as bad – but they do not look much better either. Props to anyone brave enough to wear them though!
4) Puma Emmanuel Frimpong Custom Design
Mr. Dheo came up with another creation but it was another failure of a pair of boots! The Puma custom design was made specifically for Emmanuel Frimpong and they had the colours of the Ghanaian's home country on. But the colours are a little off putting and bright.
3) Concave Halo – Black / Green
Concave is not the most popular brand of football boots in the world to say the least! The Halo+ Black / Green boots are a pair that do not appeal to many people at all. The Halloween coloured green and black is too much – far too much.
2) Hummel 6.2 Concept – Gold / White
Gold is not always bad for football boots! However, football boots that are ONLY gold are. Hummel no longer produce the 6.2 Concept range which must tell you something. Does it put you off looking at them yet?
1) Kelme Swarovski Boots
Number 1 on our list of Top 10 Worst football boots ever is the Kelme Swarovski boots. What makes the Kelme Swarovski boots the worst ever? Well, the boots are laced with crystals. Can you image a 40-year-old bloke running around a mucky field in the middle of winter wearing these £350 slippers? I'm sure they'd get hacked down in a sunday league game in no time!