Highly rated Manchester City manager Pep Guardiola has guided the team to the Champions League final to move closer to winning the trophy for the first time in a decade.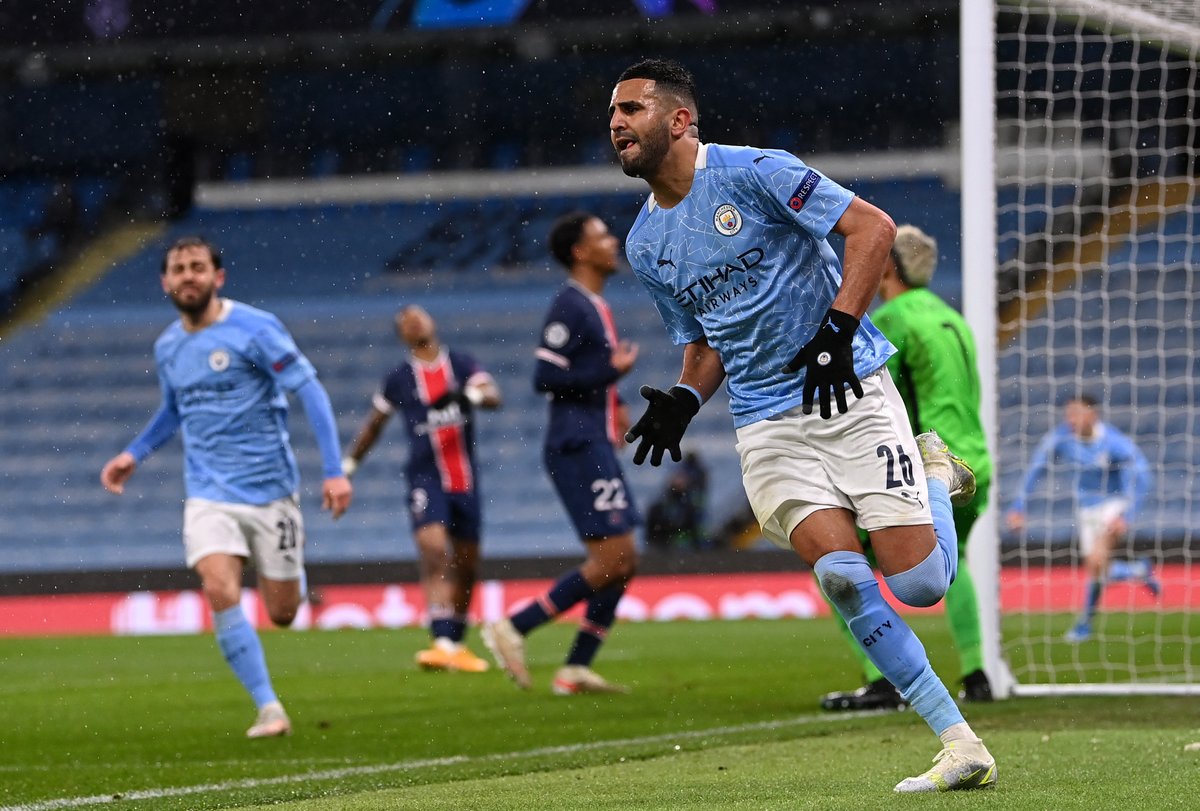 Guardiola led Manchester City to their first Champions League final after a 4-1 aggregate win over their opponents Paris Saint Germain (PSG) as inspired by two-goal hero RiyadMahrez.
PSG had taken the lead at home in the first leg before the Premier League club scored twice through Kevin De Bruyne and Mahrez to secure a priceless lead ahead of the second leg.
French giants PSG needed to score at least two goals in the second leg to go through to the final at the expense of hosts Manchester City when the two teams met again at the Etihad Stadium on Tuesday night but it was the home team who scored those two goals courtesy Mahrez.
Algerian international Mahrez have the hosts a first half lead and at that point, PSG needed to still score two goals to take the game to extra time. At the start of the second half, PSG talisman Neymar was seen adjusting his football boots to suggest that he was ready to lead his team to produce the result needed to qualify for another Champions League final.
Neymar adjusted his football boots for a long time and the act delayed the start of the second half by some seconds. In the end, the football boots adjusted counted for nothing as Neymar and PSG failed to produce any shot on target in the whole game.
In-form Manchester City winger Mahrezscored a second goal in the second half to put the last four tie beyond PSG who had a man sent off. Argentine international Di Maria was sent off for a foul on City skipper Fernandinho as the visitors finished the game with ten men.
In the end, it was easier than expected for City and Guardiola who qualified for the final with a 4-1 aggregate win. For Guardiola, he would be leading a team in the Champions League final for the first time since the 2011 edition against Manchester United at the Wembley Stadium.