Britain's oldest footballer, Dickie Borthwick, is set to hang up his football boots. 86-year-old Borthwick is a footballing legend from Weymouth and he has decided to hang up his boots on the back of him achieving fame as the oldest footballer in the United Kingdom (UK).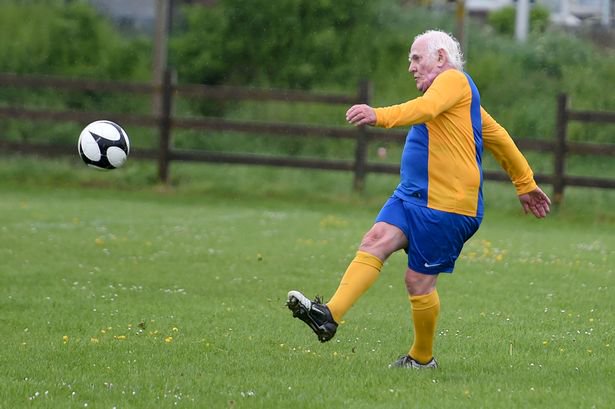 Borthwick has had a very long football career spanning 79 years and he was a regular player on the Sunday league scene until pandemic put an abrupt end to hisSunday league participation. Borthwick has made the decision to hang up his football boots on the back of him being sidelined by the pandemic. He developed a chest infection that dealt with him a bit shortly after he recovered from a back injury.
Borthwickis not certain that he can make a comeback to the world of Sunday league football after a two-year absent. According to him, a return to the pitch would be too much for him after a lengthy absence and amidst the fact that he has fought off the various illnesses that have plagued him over the course of the last two years.
Retired engineer Borthwick has decided to pack his football boots to the side, but not before he plays one final farewell match. Borthwick disclosed that he defeated prostrate cancer around a decade ago and that he has scored around 400 goals in over 1,600 games.
In his latest interview monitored by Dorset Echo, Borthwick revealed how he was able to beat a really nasty chest infection. Borthwick also said that he had sciatica before the nasty chest infection. He further said that he could not play because of the pandemic before sciatica struck. Borthwick said it would be too much for him to play again especially in a cold weather since he has not been on the pitch for a long time.